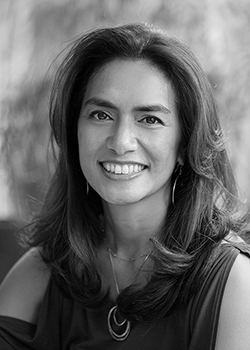 Upuia A.
As a San Francisco Bay Area native, Upuia grew up on the Peninsula and now lives in Pleasanton, California. After earning her M.S. in Counseling Psychology at Chaminade University of Hawaii, she spent 7+ years in Education as a school counselor and teacher, and 15+ years as a volunteer. Upuia's plan was to become a School Administrator, but life took a different course and lead her to seek out the healing art of Massage Therapy.
Upuia is inspired in her practice by her paternal grandmother, Upuia Tuialuuluu, who is from the rich cultural islands of Samoa and whom she is named after. Her grandmother was considered a Village Healer, or a Fofo, of her time. Upuia was fascinated at the early age of 4 by her grandmother's use of native plants (taulesea) and massage in her home to heal the Samoan families in her community.
An exciting turn in 2002 took Upuia's career away from the path of Counseling Psychology toward becoming one of the first massage therapists at Google, Inc. She spent over 10 years helping to build a massage program that's well-established and indispensable to the overall wellness programming at Google today. Her accomplishments at Google include developing Thai Massage and Craniosacral Therapy Programs, as well as the largest Thai Massage informational and interactive presentation at Google in 2011. Upuia has also hosted multiple 40-hour advance training courses in Mountain View, CA for both massage therapists and Google employees.
Upuia's professional massage training began at Body Therapy Center in Palo Alto, CA, and she continues to deepen her knowledge and expertise through continuing education and practice. Deeply grateful for her strong heritage and the seeds her grandmother planted for her future, Upuia is delighted that her mentor is now the ripe old age of 101! She looks forward to sharing her own life-changing experience as a healer in the Bay Area community with her beloved grandmother. Here's a CLIP of that very moment.
If you have any questions for Upuia, please drop her a note at info@KuaBody.me. She'd love to hear from you!